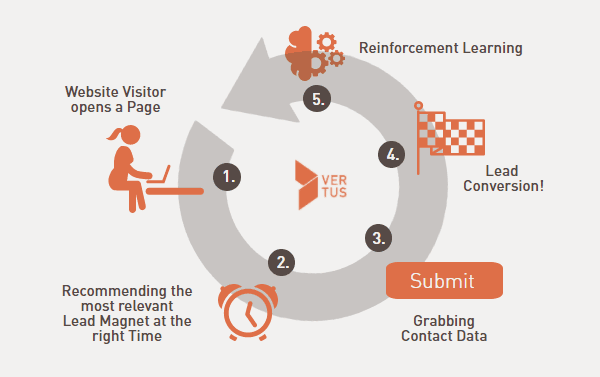 Making website visitors interested enough to fill in your contact form is one of the hardest things to achieve when designing your website for B2B lead generation. This is where VERTUS comes in place.
The VERTUS algorithm self-learns your content assets on the one hand, and your website visitors on the other. Then, in real time, it matches between the two by recommending the most relevant content, at the most suitable time during the natural browsing flow.
Reasons why you should be using VERTUS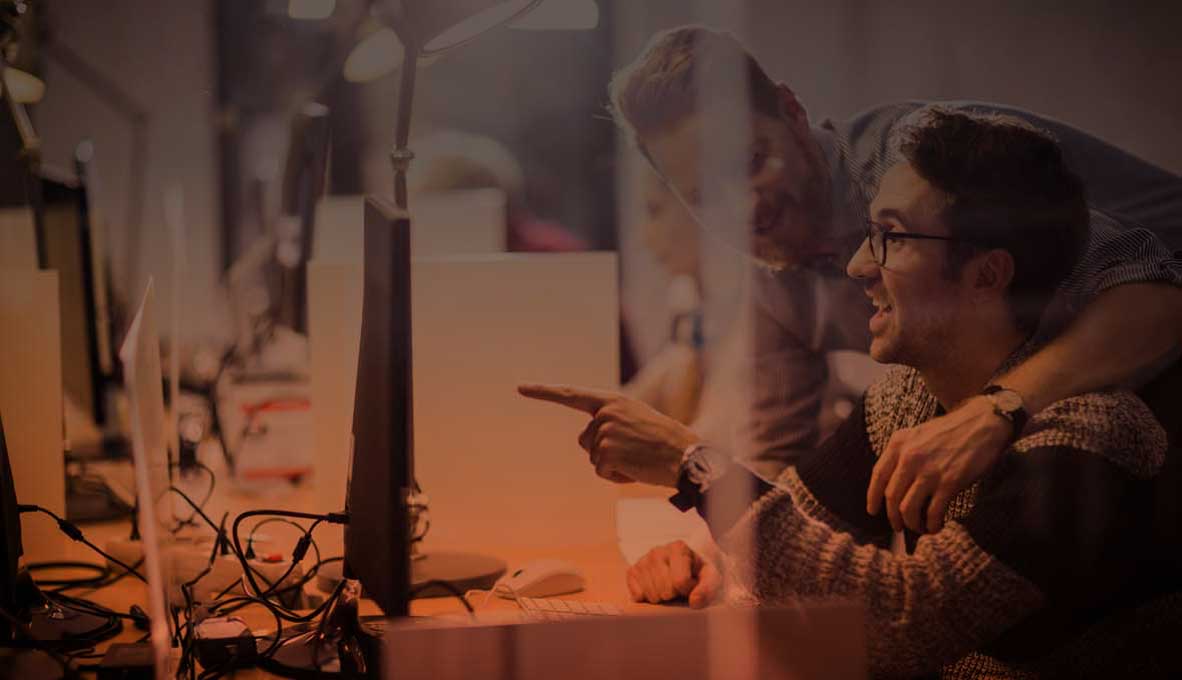 Where as many website engagement platforms require lengthy implementation processes, VERTUS customers can be up and running in minutes, not hours.
Immediately it starts analyzing the behavior of your website users.
Customize any email and overlay template to showcase your brand — no coding required. Every template is responsive to mobile devices so you can use knowing your campaigns look great everywhere.
Reinforcement learning models how humans learn. It is a learning based on real-time feedback (click, conversion, ...) and not via training data. The learning algorithm learns what seems to be the most relevant content and what is the best time to present it.
VERTUS is compliant with General Data Protection Regulation (GDPR). It is setting first party cookies, only, and you can choose between your own cookie consent banner or the VERTUS cookie consent banner.
Captured leads are double opt-in (DOI) by default: It requires that visitors confirm their signup via email.
VERTUS is programmed to refine its own performance and begins to get better and better at predicting visitors' intentions. Captured information will be forwarded to Customer Relationship Management (CRM) systems or other external systems.
By tracking unique visitors over long periods of time, you will be able to derive important return-on-investment (ROI) information, such as the conversion rates as well as where your leaks and drop-off points are.