Generating leads on your website seems like a game of chance: even experts can get the feeling of looking into a black box.
The best way to turn strangers into customers of a business is to implement an array of inbound marketing techniques in a consistent manner. With Inbound Marketing, visitors find the necessary information regarding the company.
For lead generation, it is insufficient to describe target groups on the basis of socio-demographic characteristics. You have to describe your ideal customers archetypically: What are their pain points? How does he get information? What are his reservations? What prior knowledge does he have? So-called buyer personas help you and your team to empathize with the thoughts and feelings of potential customers.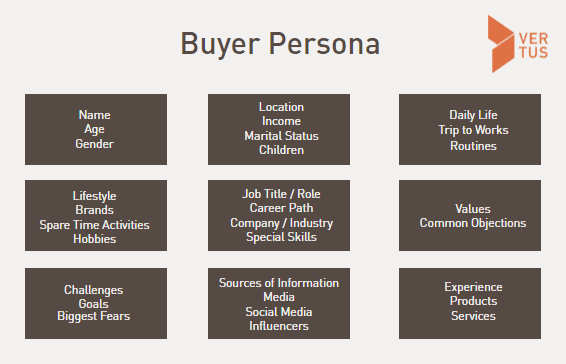 Determine appropriate KPIs
Don't focus too much on page views and click rates. Of course, traffic is important. However, the quality of traffic is even more important. After all, what use are website visitors who have disappeared in a split second? In particular, look at these KPIs:
Pageviews
Visitors/meetings
The average length of stay of a visitor.
Number of pages visited per session
Number of sessions of a visitor per month (retention)
Number of leads
Sales per lead
Use these key figures to define strategic goals as well. Be sure to be realistic. Industry benchmarks or a look at competitors are used for orientation.
Outline the Customer Journey
In the rarest of cases, potential customers are ready to buy when they visit a website for the first time. Most of the time, they first look for answers to questions that arise as part of their purchase / procurement process. For successful lead generation, it is therefore important to know the typical customer journey with its individual phases or touch points.
It is best to conduct interviews with customers and colleagues from other departments to find out more about the customer journey. The more precisely you provide content for all important touchpoints, the better.
The web is full of high-quality content: ebooks, checklists, explanatory videos – the web is full of freely available, concentrated knowledge. In order to assert oneself in such a saturated market, quality is required. What can this look like in content marketing?
Provide content that adequately addresses your most important target customers. In terms of content as well as tonality.
Provide answers to as many important questions as possible to your target customers. This is not possible from now on – but it should be a strategic goal.
Try out new content formats. Podcasts and videos are currently celebrating a big comeback in content marketing.
Look for top-notch content design. The design of content has an enormous influence on the user experience.
Is your text quick and easy to enter? If not, it is best to increase the contrast, spacing between lines and fonts. Remember: Society is aging. And thus also their eyesight.
Put yourself in the position of a careless user! Is it clear at a glance what the content of your blog and your email is about?
Are you using more colors and font formats than absolutely necessary? The more restless the overall picture, the worse it is for orientation. Reduction is the magic word.
The importance of headlines and introductions cannot be stressed enough. Both of these determine whether your article is noticed or not. Anyone who only delivers mediocrity here will mercilessly drown in the fight for attention. But SEO aspects also play a major role in the choice. Make sure you invest enough energy in this topic.
Write down 5-10 headlines that describe the content of your article well.
Enter the keywords in the Google search box and look for suggestions from the auto-completions. The phrases output are those that perform best from an SEO perspective.
Evaluate your headline ideas based on these criteria: Is the headline urgent? Is the headline unique? Is the headline useful? Is the headline specific?
Free your headline from unnecessary articles and filler words. Replace written out numbers with digits and use symbols such as "&" instead of "and".
The best way to determine the final headline is in a team. Make sure to keep places 2 and 3 in order to be able to test them live on occasion.
For various reasons it is important that users stay on the page for as long as possible and then return:
Better Google ranking

Strengthening the brand

More leads
Stickiness is mainly improved by means of a positive user experience (UX):
Make sure the font size is appropriate – not everyone has as good eyesight as the junior designer.
Loosen up the article with paragraphs and relevant infographics or videos – after six to eight lines at the latest.
Offer additional content – in the middle of the text, below the text and / or in a separate column.
As in the introduction, always ensure a lively and understandable writing style.
Be careful with links to other websites: if you (accidentally) click here, you are gone.
Infographics are a great way to get to the heart of a complex topic.
You can integrate this content format into your text contributions or post it on social networks. The click and share rates are naturally high. Creating infographics is child's play thanks to the numerous tools available.
Actually a matter of course – and yet the on-site optimization of the corporate blog or website is often neglected. SEO measures can usually be implemented quickly and easily.
The most important Measures are:
Alignment of pages / articles to the most important keyword phrases (longtail keywords) and avoiding overlaps
Use page title, description and headlines (H1, H2, H3) consistently – taking into account the relevant keyword phrase
Link pages / articles contextually with each other
Measure and, if necessary, optimize the loading times with a tool such as Google PageSpeed ​​Insights
Make mobile access to the website as convenient as possible
A plain contact form on the website is insufficient if you want to generate leads professionally. What you need are lead magnets, i.e. freebies, which potential customers are happy to exchange for their contact details.
A lead magnet can be a content upgrade (ebook, checklist, etc.) or a free service. It is important that data protection provisions provide potential customers with real added value.
Invest a lot of energy in your lead magnets and ensure an appealing design. Well packaged content comes off significantly better.
Target your Audience with your Lead Magnets
Almost everyone on the Internet has experienced at some point, a bombardement of pop-ups on a website. Your offer may be grant, but in those cases your visitor might just leave your site right away, if they feel pressured.
Therefore, it is imprativ that you advertise your lead magnets with a more targeted approach. With systems like VERTUS you can approach your website visitor at the right time, with the right lead magnet. (Sorry for this advertising, this is an exception!)