What sense does it make to generate valuable traffic, when in the end most of your visitors bounce right off. Not much, Right?
Lead magnets are very helpful, especially when you want to get in touch with your potential customers. They even make it possible to build up meaningful connections before any purchasing process has started. Therefore it is essential to have very good lead magnets, in order to achieve a competitive advantage over your competitors.
A lead magnet can only be effective if all the following 3 criteria are met.
We are always on a search for something, either solutions to our problems or answers to questions we might have. Nowadays it has become even easier. We have shopping malls to fulfill our spontaneous desires and search engines like Google that can provide us with an almost endless amount of information.
Your lead magnet is not only supposed to reach your target group, before the purchasing process has started, but has to be beneficial as well. Most commonly provided lead magnets are informative content - but in some cases, can be favorable to invest in entertaining topics.
Ever so often, we do not find on websites what we are searching for. That is not because what we are looking for does not exist, but could be due to complicated information architecture or a lack of usability, that makes it difficult to retrieve anything on your website. Good lead magnets are supposed to be at the right time, in the right place, and should address the pains and gains of your potential customers.
The world is full of promises. Everyone is trying to gain customers and in most cases by pretending to have all the solutions to any problem. That is of course unrealistic, so what are we ought to believe?
In order to get your lead magnets working, it is crucial that your reputation reflects a certain trustworthiness, and you are seen as capable. This strategy is also referred to as "thought leadership". For anyone who has just established their business or themselves, need to be aware that they will face an uphill battle until they have built their reputation.
These are the most common types of lead magnets. But be careful when you write these checklists, to not lose focus on your niche topic.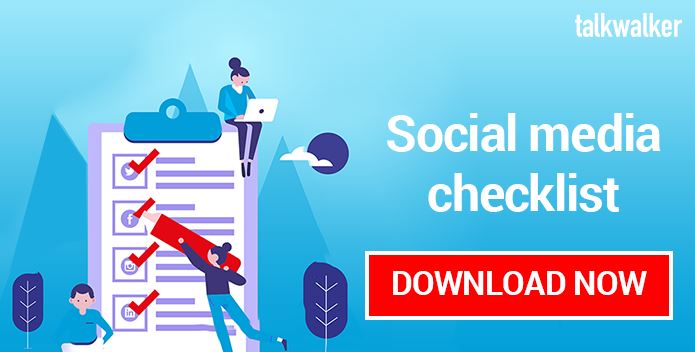 Templates can be created for any topic. It can outline or offer a starting point for your reader/user, so they can simply fill out the gaps. These forms should be according to the motto "copy/paste", so that the user only needs to fill out some blanks and can use it right away. These templates can for instance consist of an Excel template, an email or an application form.
An Email Newsletter is one of the most common lead magnets. Therefore, it is absolutely imperative that you offer content with high quality in order to attract new subscribers. Especially because people need to leave their email information with you, it seems obvious that it shouldn't be used solely for sending advertising. Use entertaining or useful content, that way you gain more trust from your customers.
Lifelong learning has become a great part of everyday life. Therefore, it is only logical that it gets reflected on the internet. For any topic, you will find seminars, whitepapers, and HowTos on the internet. In recent years formats like webinars, videos, and podcasts have become increasingly popular.
Especially for software companies, it makes sense to offer this kind of lead-magnet. Potential customers usually like to test your product extensively before purchasing. As a company, you can offer a freemium version or free trial and actually gain trust with your potential customers, hereby creating a win-win situation.
Scientific studies are, especially in the area of B2B marketing, becoming increasingly essential. In general, studies are very much liked, because they offer a new level of knowledge. Even more important for you, if these studies support your claims about your product or service, it might even give your target-group more leverage so they can convince their superiors.
A large-scale study usually entails a great number of resources, in particular, if you do not have a representative panel at hand. If the budget allows producing a study, you have the option to hire a market research agency. In some cases, it even makes sense to collaborate with a cooperation partner in order to reduce spending.
Equally well-liked are"Case Studies" in B2B-Marketing.  These studies usually consist of a portrait of a company and a problem they have been faced with. In a case study, it is important, that it highlights how your service tackled and solved this particular problem. Furthermore, it makes a good impression on potential customers if you have a testimonial from a manager and data, that supports your claim. The story must be authentic and consistent with your claims.
A benefit of a case study is that it can be easily produced, but it can be difficult to find a customer who would volunteer and thereby give insights into their business. In some industries, it is uncommon to contribute to a case study.
A classic lead magnet is a free and standardized consultation. The eyesight test at the optometrist is an example of this kind of lead magnet, due to the standardized process and in most cases is free of charge.
Unfortunately, lead magnets that are based on services are almost not scalable and require regular expenses.
Tariff calculators and web tools for measuring your DSL speed are widely available on the internet. As a matter of fact, these types of web tools are exceptional suited as lead magnets if they offer a real added value for the users. Always keep in mind, the less comparable offers there are the better. Meaning, if you offer a web tool, there should not be thousands like that on the internet, otherwise, it will not have a strong impact on generating leads. A big advantage for providers is that these types of lead magnets are easily scalable.
In some industries, it is still a common practice to provide product samples. As an example, industries like: tailor companies,  carpentry companies, or printing companies.
The cost to produce a product sample is relatively high in comparison, especially when adding the expense of shipment to the total expenditure. Usually, a customer pays a token fee, which normally is credited to the customer at the end of the purchasing process.
Yes, they still exist printed catalogs. In some industries, it is still a common and important marketing tool.
An Ebook is the XL version of an educational whitepaper. It provides extensive knowledge and exceeds 15 pages. In addition, it aims to reach a wider audience, which is looking for a deeper insight into a certain topic.
The one-off production effort is relatively high, but ebooks can easily be distributed f.g. on Amazon. Furthermore, you can turn your ebook into an audiobook and distribute it on a platform like audible. However, you need to be careful. In both cases, it does not give you a direct opt-in for your lead. Therefore it can be beneficial to promote another lead magnet within your content.