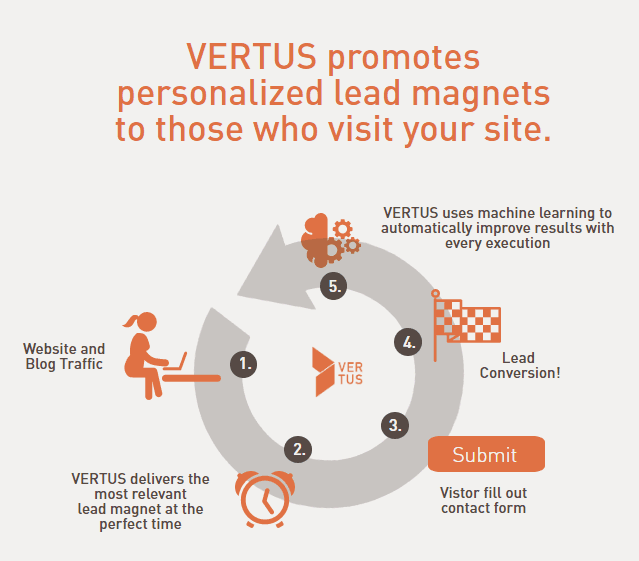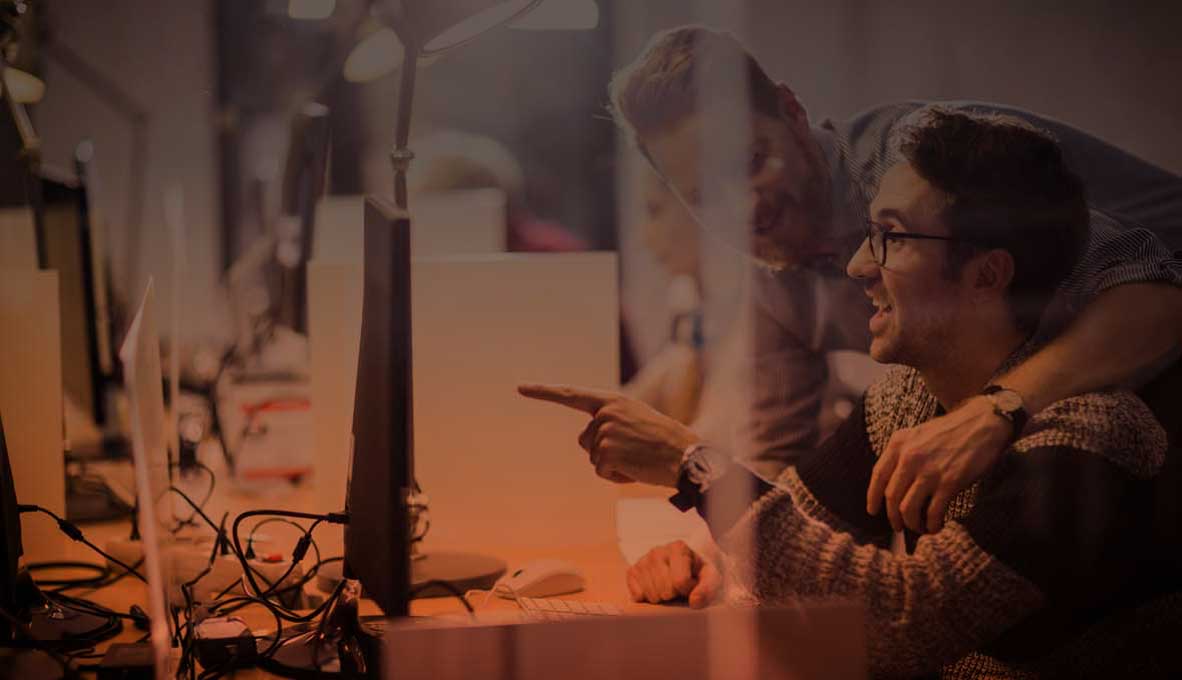 With our setup wizard, you can setup VERTUS on your website in three easy steps.
Immediately it starts analyzing the behavior of your website's users.
Customize any email and overlay template to showcase your brand — no coding required. Every template is responsive to mobile devices so you can use knowing your campaigns look great everywhere.
Reinforcement learning depicts human way of learning. It is a learning based on real-time feedback (click, conversion, ...) and not via training data. The learning algorithm learns what seems to be the most relevant content and what is the best time to present it.
VERTUS provides automatic multilingual topic detection and tagging of your unstructured content. The system identifies general themes and topics used in the text, even if they aren't explicitly mentioned.
Lead Forwarding is a feature within VERTUS which allows the real-time transfer of lead contact information to Customer Relationship Management (CRM) systems or other external systems.
By tracking unique visitors over long periods of time, you will be able to derive important return-on-investment (ROI) information, such as the conversion rates as well as where your leaks and drop-off points are.
Become a VERTUS Beta Tester.